Trade fairs and conferences
Experience exciting trade fairs and conferences with us.
We will be present as a company at the following events and are looking forward to welcome you there.
GIFA 2023 | 12/06/ - 16/06/2023 in Düsseldorf, Germany
15th International Trade Fair for Foundry, Foundry Technology and Melting Furnaces
GIFA is the most important trade fair for foundry technology in the world. The GIFA is the platform for excellent Business activities and is the indicator for the innovations which will orientate the future.
We are looking forward to welcome you to our booth at GIFA 2023.
47. Aachener Gießereikolloquium | 16/03/ - 17/03/2023 in Aachen, Germany
ICME Northern Branch Technical Seminar | 23/03/2023 in Sheffield, UK
Österreichische Gießerei-Tagung | 27/04/ - 28/04/2023 in Gurten, Austria
We are looking forward to welcome you at this event.
VDI-Tagung "Gießtechnik im Motorenbau" | 08/05/ - 09/05/2023 in Magdeburg, Germany
We are looking forward to welcome you at this event.
International Foundry Conference | 13/09/-15/09/2019 in Portorož, Slovenia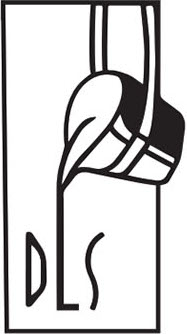 The International Foundry Conference and Exhibition will take place between 14th and 15th September 2023 under the slogan:
»FOUNDRY AS SUPPLIER WITH THE FUTURE«.
The annual IFC and Exhibition in Portorož is a high-profile international foundry event featuring world-renowned lecturers from faculties and institutes, foundry experts from companies and foundry societies and associations. The Exhibition is attended by suppliers to the foundry industry, foundries, toolmakers, scientific organisations, technical journals and trade fair organisation.
Ledebur-Colloquium 2023 | 26/10/ - 27/10/2022 in Freiberg (TU Bergakademie), Germany
The Foundry Institute of the TU Bergakademie Freiberg invites graduates and interested colleagues to the 32ndLedebur Colloquium on October 26th and 27th in Freiberg.
In recent years, this event has established itself as a meeting place for colleagues who want to use the opportunity to exchange experiences and to learn about new research and development trends in the foundry industry. We are looking forward to welcome you to our booth at the TU Bergakademie Freiberg.
Click here for more information about Ledebur-Colloquium!