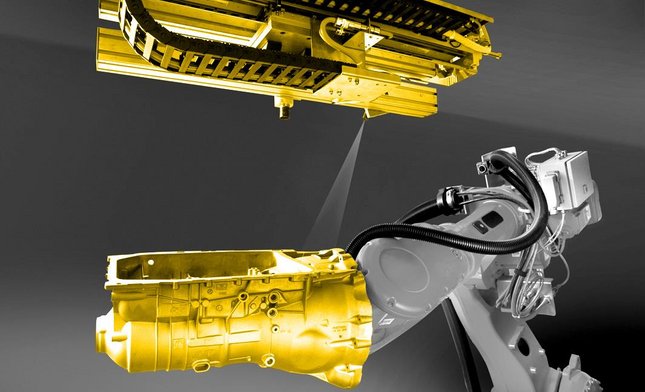 3D-FLEXINSPECTOR
Automated visual inspection of complex castings
DISC-INSPECTOR detects surface defects as well as defects in the air vents and automatically rejects defective parts onto a separate conveyor within the production cycle. DISC-INSPECTOR is highly flexible: Quick changeover to inspect car and truck discs even in complex product designs and small batches.
Brake discs are safety-critical components – the automotive industry demands that they are practically 100% defect-free. The DISC-INSPECTOR was specially developed for the surface inspection of brake discs and offers a high-precision system of automatic visual inspection and quality assurance for use in series production.
Automatic is better than manual
A manual inspection cannot guarantee 100% freedom from defects. It is tiring and requires continuous concentration. From a financial point of view, repeated inspections are not viable. In contrast, DISC-INSPECTOR inspects objectively, consistently and continously.

A complete turnkey system
Immediately ready to go. The complete system controls the separation, inspection and rejection. Using current interfaces such as Profibus or digital I/O, DISC-INSPECTOR is integrated in your production process in the shortest time.

High degree of flexibility to handle all types of brake disc and vent geometries
DISC-INSPECTOR inspects brake discs which are ventilated externally or internally, vents which run at an angle, as well as discs with pillars. It can be set up for a new brake disc type (truck discs, car discs, open hubs, rings etc. ) quickly and with very little effort.

Flexible and easy to use
Using an operator interface which is intuitive to use, you can regulate the inspection accuracy.

Pays for itself quickly
The system has a long service life because of its solid construction. It can be amortised quickly – and along with the financial benefits, you will notice further advantages such as efficiency in quality assurance, safety and customer satisfaction.